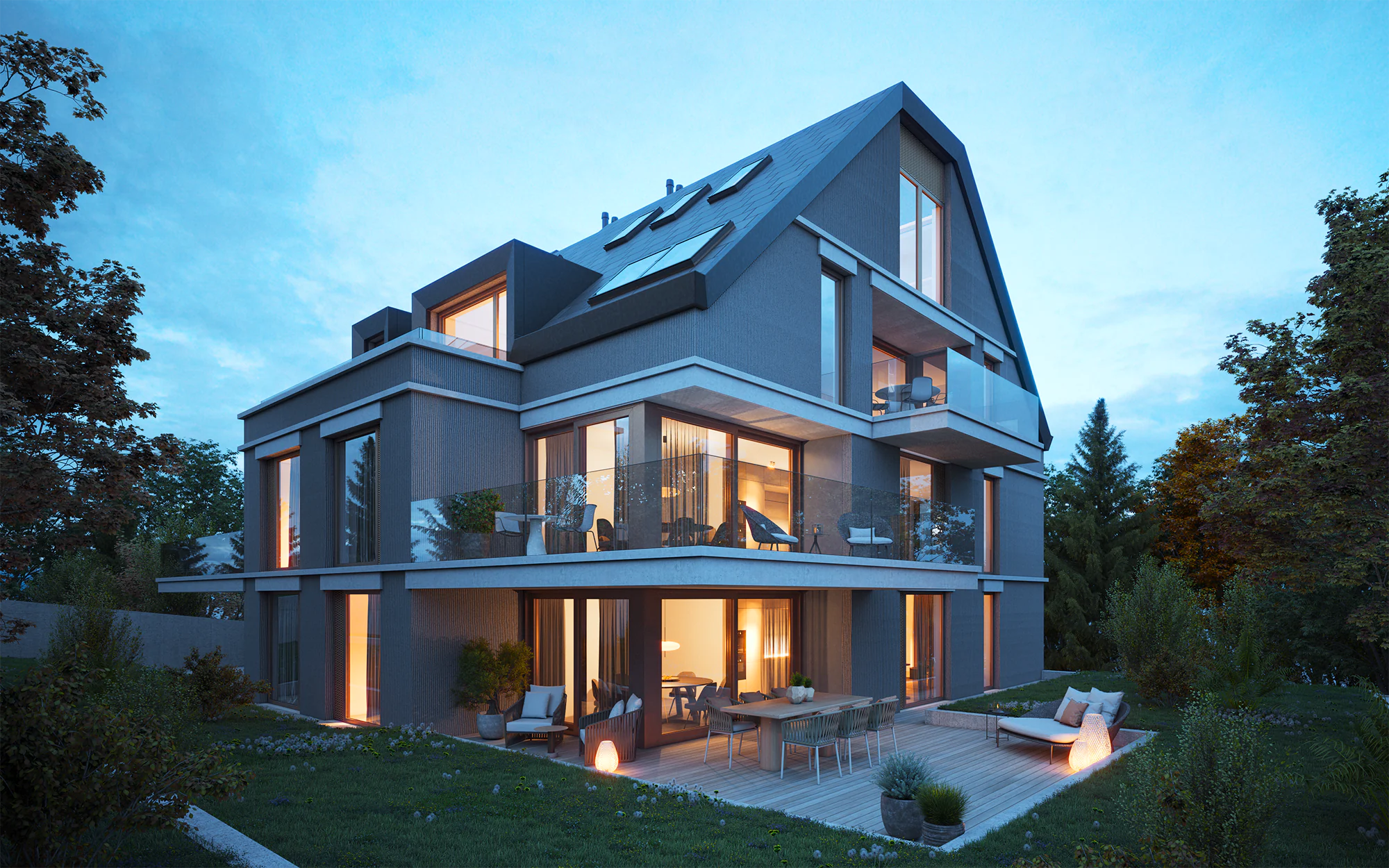 Architectural rendering - CGI partner in Switzerland
Our visualization services play a crucial role in presenting and marketing architectural and design projects. Using cutting-edge CGI (computer-generated imagery) technology, we create high-quality renderings that bring your ideas to life. Immerse yourself in immersive experiences and explore real-time design options.
With extensive expertise in architectural visualization, we provide the support you need to convey your designs accurately and convince clients. Trust in our experience and long track record to ensure the success of your projects. We help you present your concepts and ideas convincingly, impressing clients, and building trust in your project.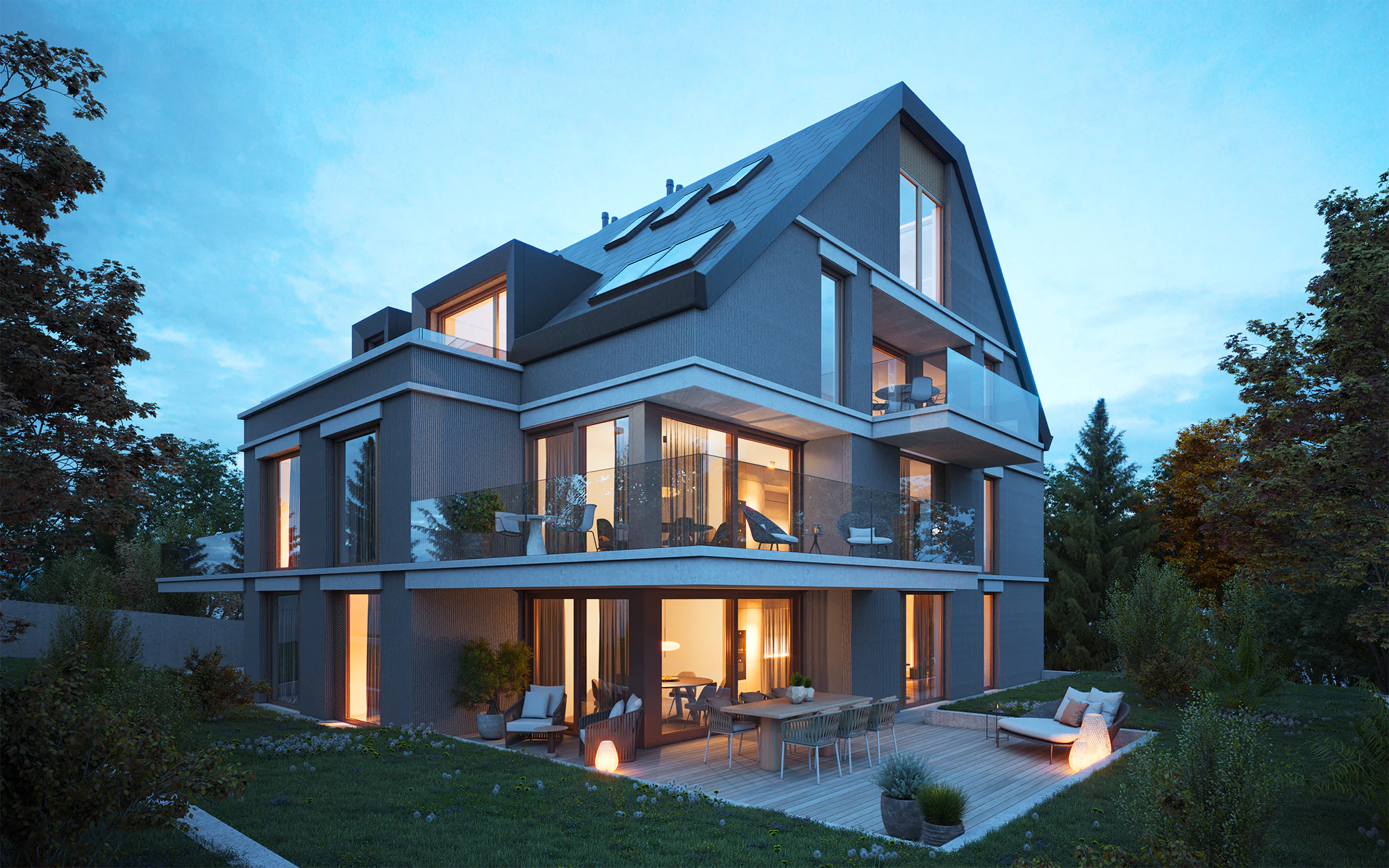 360° Virtual Tours: Impressive exploration of virtual environments
Immerse yourself with just one click into our captivating architectural 360° virtual tours and experience a realistic sense of presence. Explore every corner of virtual worlds with impressive photorealistic detail.
Our architectural 360° virtual tours offer you a complete and photorealistic view without the need to be physically present. Seamlessly integrate them into your website, thanks to their compatibility with mobile devices. As a powerful tool, the 360° virtual tour stands out, providing an immersive, unforgettable experience with impressive visual quality.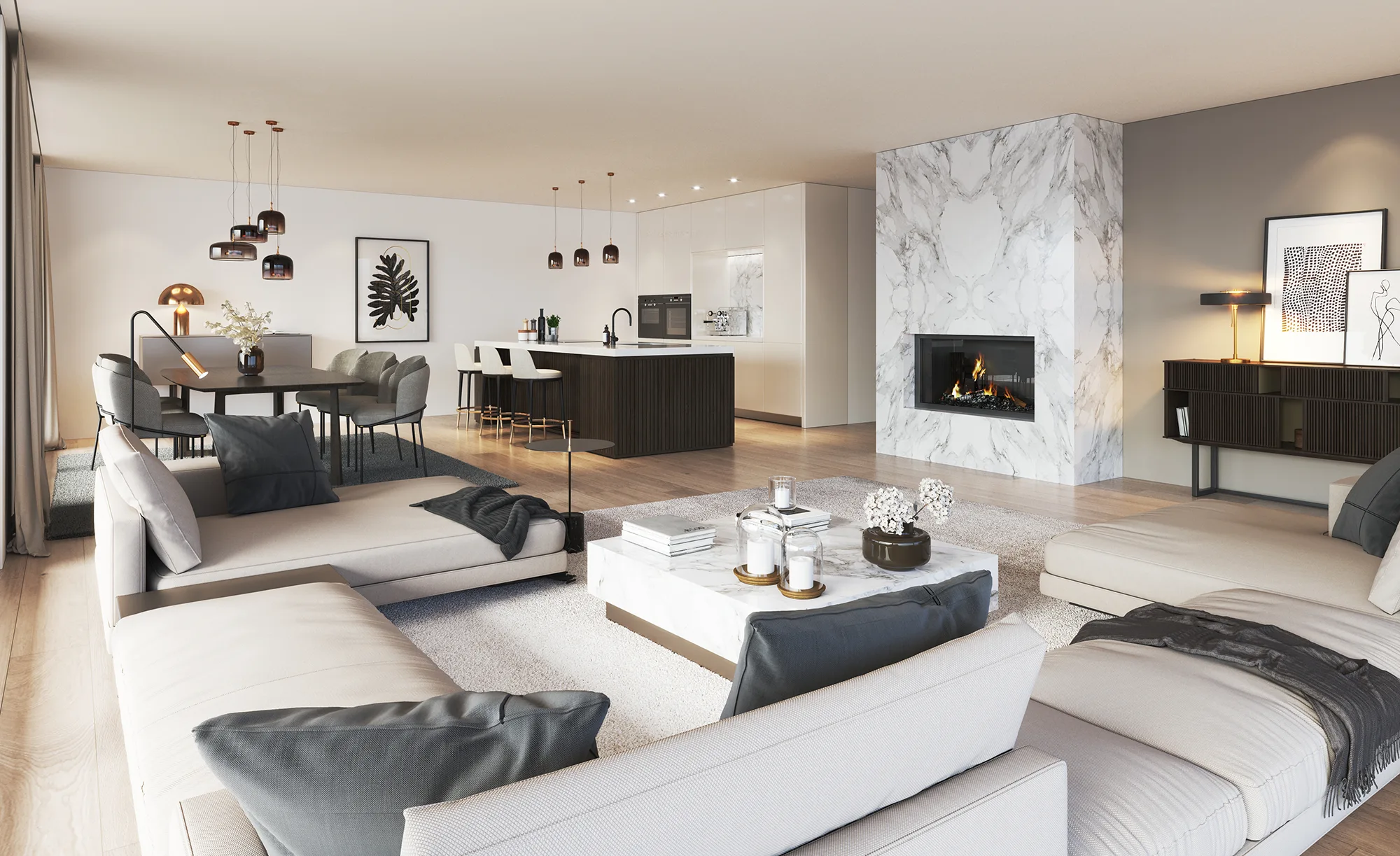 3D Render for the Real Estate Market: Revolutionize the Real Estate Industry with 3D Visualization
Elevate your real estate projects to a new level with our cutting-edge 3D render technology. Immerse potential buyers and tenants in immersive and realistic worlds, offering them an impressive experience and allowing them to fall in love with your property even before construction begins.
The possibilities that 3D render offers for the real estate market are limitless. Enhance the attractiveness of your property listings and persuade prospects with detailed and vibrant representations. Accelerate the sales process and reduce vacancy periods thanks to the lifelike 3D visualization.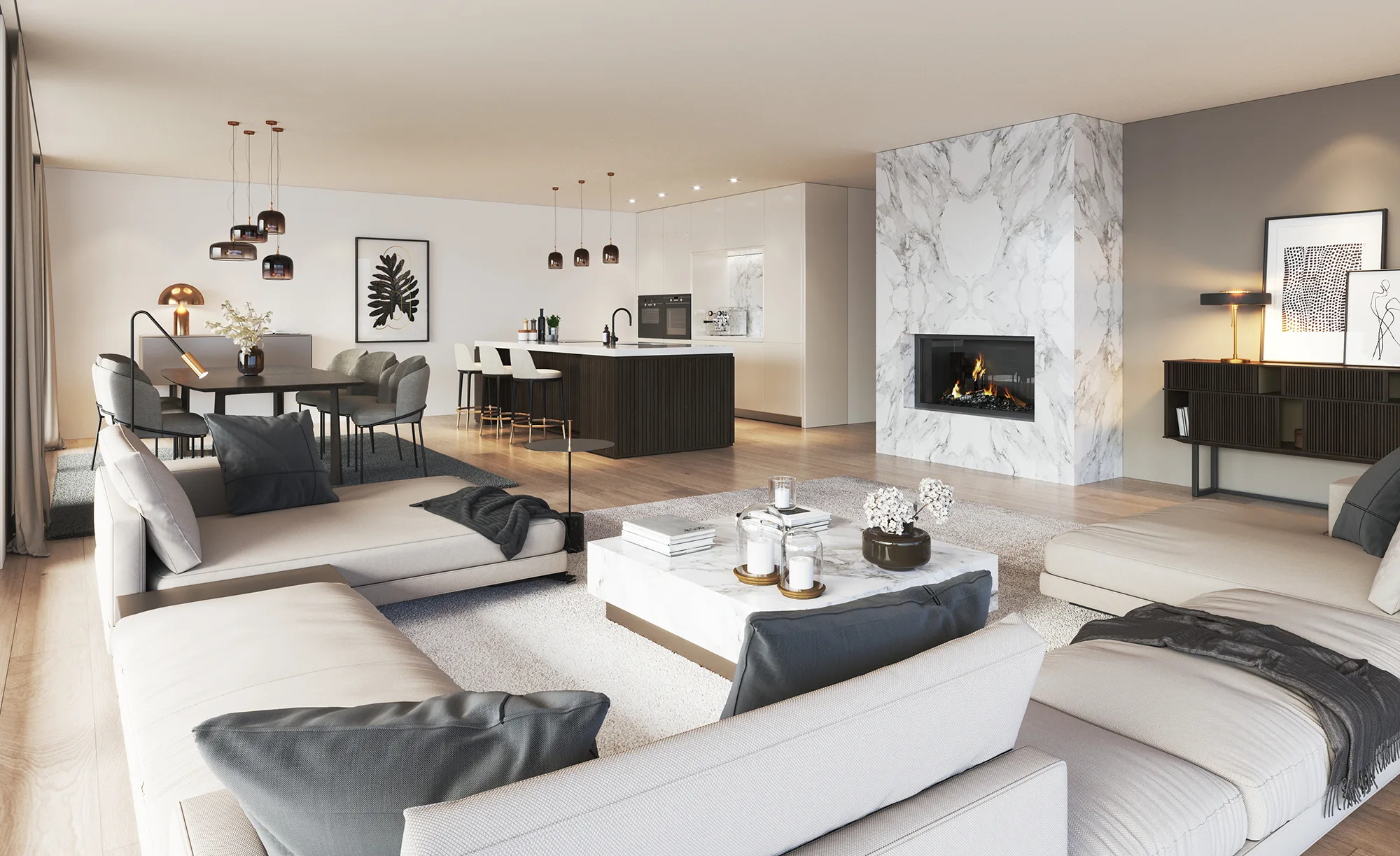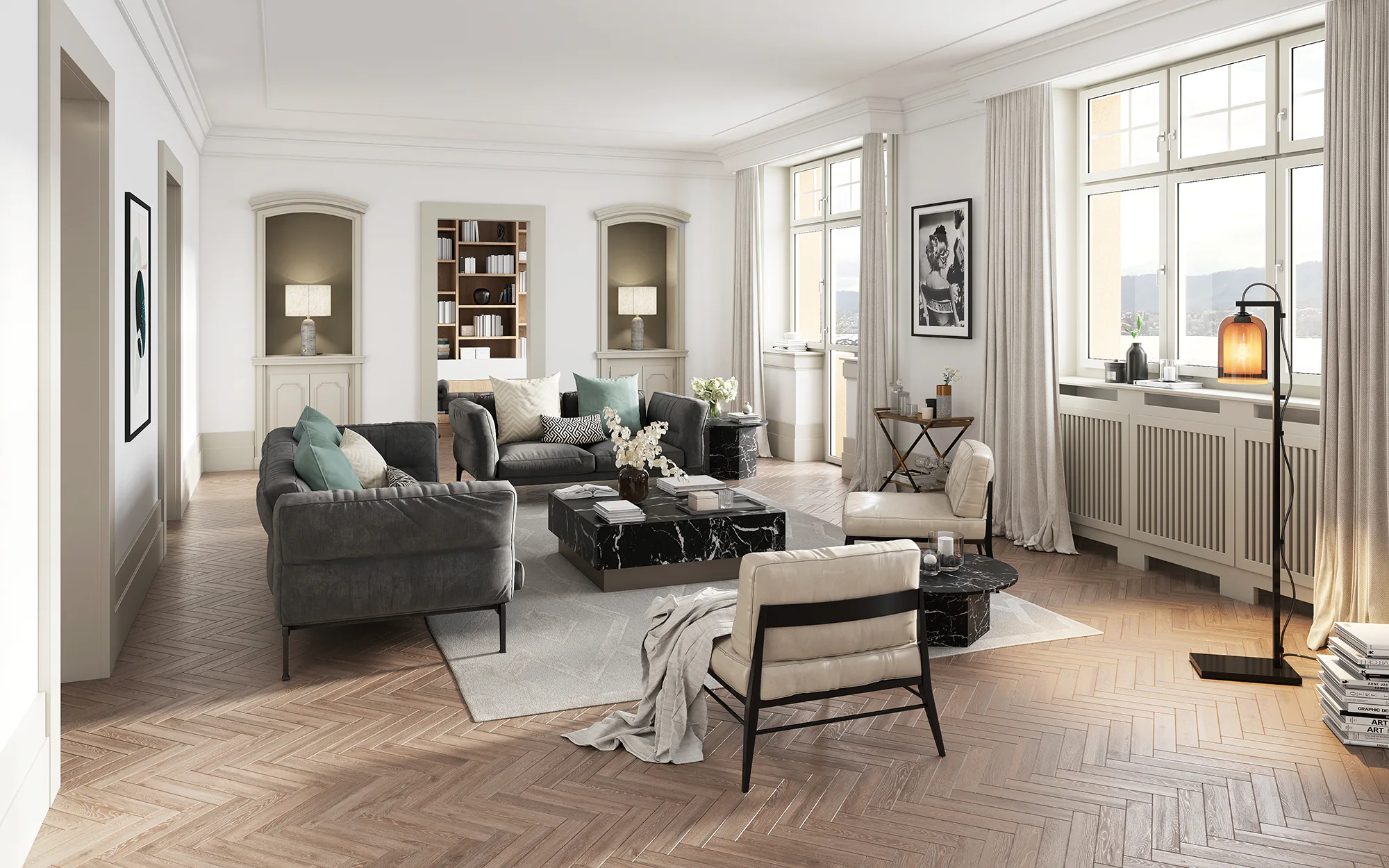 High-Quality 3D Animation for Architecture and Design
Our 3D animations for architecture and design are an essential tool for effectively visualizing and communicating projects. Thanks to state-of-the-art 3D animation technology, we bring architectural designs to life, creating realistic and captivating representations. Discover meticulously crafted spaces with impressive precision in terms of lighting, materials, and architectural details. Our exciting animations convey the essence and atmosphere of a project, leaving a lasting impression in the architecture and design industry.
With our modern 3D animation technology, we breathe life into your architectural designs, creating realistic and engaging representations. Explore intricately designed spaces where lighting, materials, and architectural details are portrayed with impressive precision.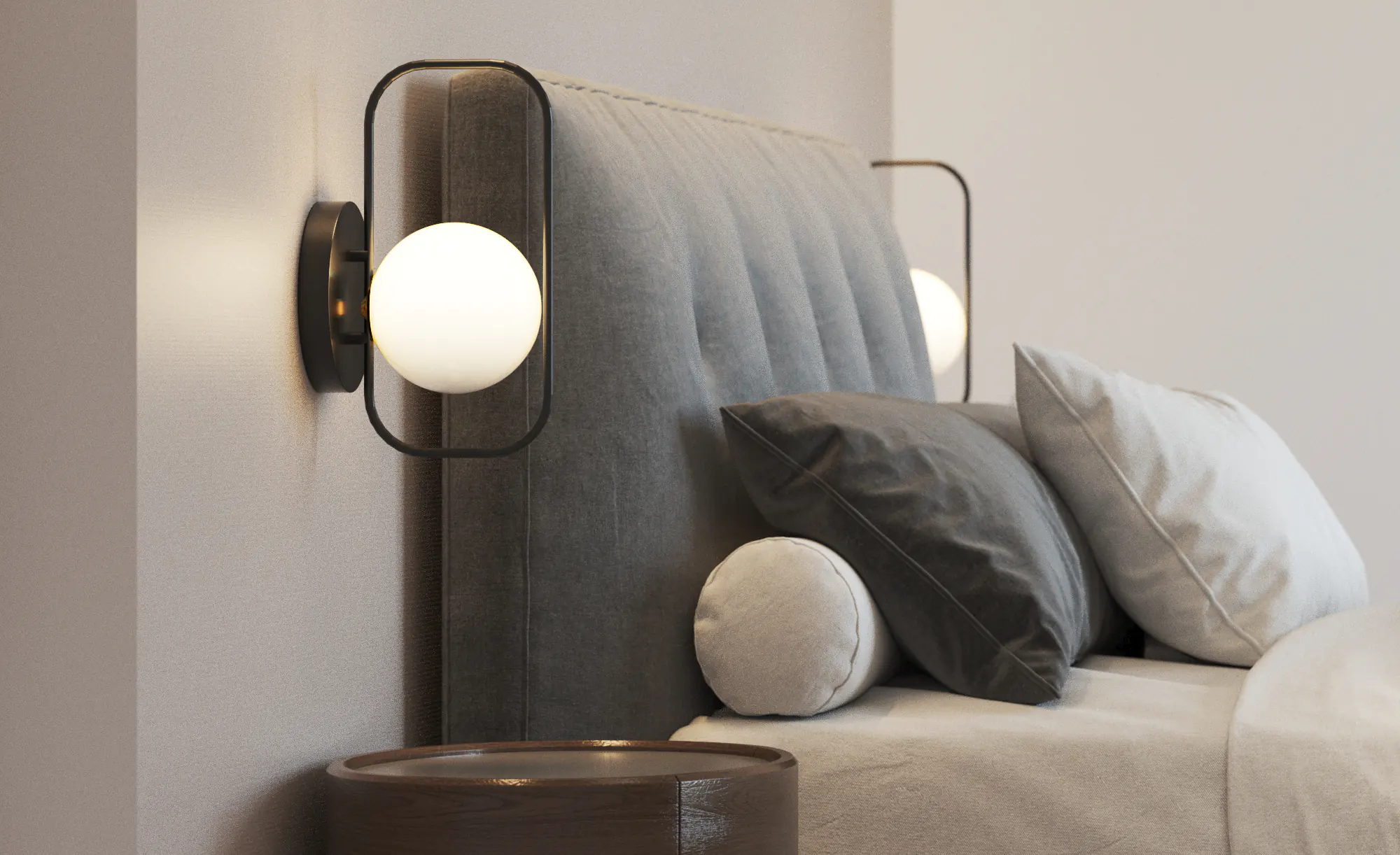 3D Product Visualization - Experience Your Products in Immersive Reality
Our 3D product visualization offers a unique and realistic experience to explore your products from all angles and perspectives. Thanks to advanced 3D rendering and modeling technologies, we create detailed representations of your products with exceptional accuracy in texture, shape, and every single detail.
Discover the possibilities of 3D visualization for your marketing and advertising campaigns. Our realistic and highly detailed representations capture your customers' attention and allow them to envision how seamlessly your product can integrate into their everyday lives.